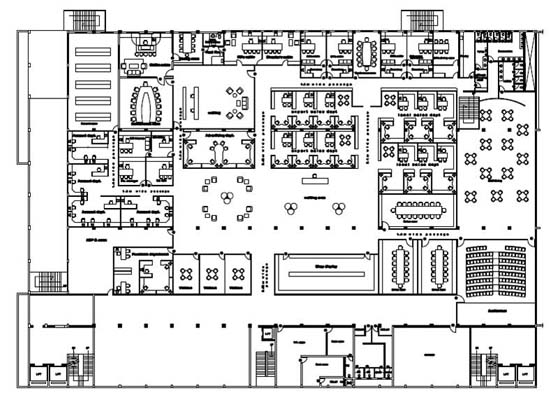 ADMIN OFFICE FOR
PROCESS HOUSE
HARRY COLLECTION
TALOJA MIDC
The Administration and production office has cabin for director's, Executive managers, conference halls, departments like marketing, sales, purchase & accounts.
The Auditorium for dealerís presentation has Exhibition halls, records rooms, Canteen, visitors conferences.
The hall has 7m ht. and skylights above denoting a courtyard feeling. These courtyards are connected with passages.