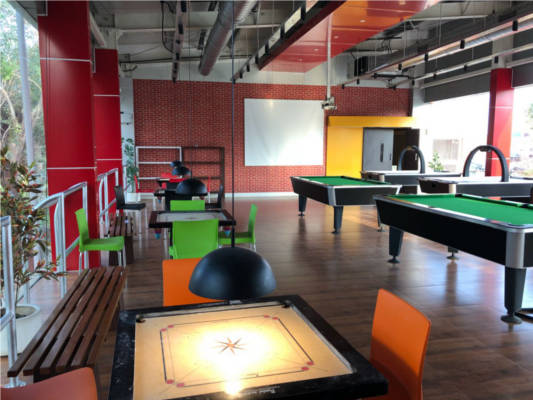 DEN INTERIORS
VIDYALANKAR
AT WADALA
We have also designed the Den which is gaming and recreational area for students.
It includes coffee shop& all games like table tennis, table hockey ,billiards, carrom etc. We have also provided merchandise store, music room, video games room, student council area, ladies common room etc.
The colour scheme and lighting used is relaxing and cheerful.